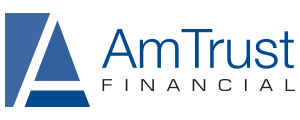 Customer Story | Jan 7 | 1:00pm CT
Improving Agent & Customer Experiences in 45 Days with Real-Time Guidance
Register For AmTrust's
Live Customer Story
You invest countless hours in training and documentation so that your agents have the information they need at their fingertips. But the reality? Agents forget most of the training and their desks are covered with outdated cheat sheets and sticky notes. The result?
According to a recent contact center study, this often leads to common mistakes and 1 in 3 calls being unsuccessful. That means you could be leaving ⅓ of your clients unsatisfied or ⅓ of your revenue on the table.
Join us to hear how AmTrust overcame these common challenges and adopted Real-Time Guidance technology to improve customer and agent experiences, decrease agent ramp time, and improve compliance scores, all while saving costs.
Jessica Stillman, AmTrust's Director of Call Center Operations, will share how they are using Balto's Real-Time Guidance to:
Centralize and standardize documentation so agents always use the most up-to-date information

Save time and improve compliance scores with auto QA technology

Shorten agent onboarding by 2 weeks

Improve CSAT scores month over month

Improve agent soft skills with real-time coaching
Jessica Stillman
Director of Call Center Operations at AmTrust Financial Services

days
hours
minutes
seconds
days
hours
minutes
seconds